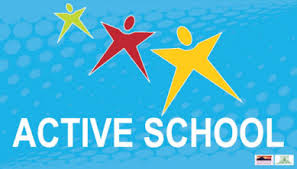 The Department of Education and Skills wishes to recognise schools that strive to achieve a physically educated and physically active school community by awarding them with the Active School Flag (ASF).
We achieved our AS flag in 2015 and we are currently in the process of renewing it. The flag is a whole-school initiative so parental involvement is an essential aspect. Our goal is that all members of the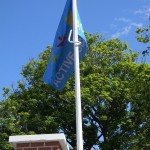 school community work together to promote the importance and benefits of physical activity as part of daily life. Our Active School team is comprised of pupils,  parents and staff, and we also have a bank of parent volunteers to call on for help with various activities on an ongoing basis.
Our Active School slogan is: More kids, more active, more often.
Ideas for new activities to complement our Active School Flag initiative are very welcome. Please submit your suggestions via email to: activeschool@belgrovejbs.ie
Have a look at the AS notice-boards in the school foyer for information about relevant and topical events and activities or click on the images below to read about our activities under each topic.
Physical Education (P.E.)
Physical Activity
Partnerships
Active School Week