Latest News
June 26, 2018
All the news from Spring / Summer 2018 at Belgrove !
June 18, 2018
Click here to download the holiday arrangements for the school year 2018-2019
June 18, 2018
Click on your son's class to download book lists for the 2018-2019 year. Junior Infants Senior Infants First Class Second Class
Principal's Blog
June 8, 2018
Great news from our school this morning! Just after our Friday Bootcamp, Kris hoisted our second Active School Flag which we have just been awarded- a great achievement by the Active School Team –...
Upcoming Events
July 23, 2018
July 24, 2018
July 25, 2018
July 26, 2018
July 27, 2018
July 28, 2018
July 29, 2018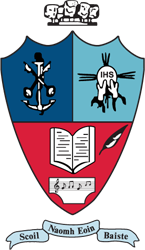 Latest in the Gallery