Christmas Concert – Behind the Scenes
Latest News
July 30, 2019
Junior Infants Senior Infants First Class Second Class
July 8, 2019
Read all the news from Spring / Summer 2019 at Belgrove in our Summer Newsletter here.
June 7, 2019
We are excited to be offering a summer camp for all children with dyslexia aged 7-12. Our teachers are experienced and specially trained in dyslexia. The camp will run from 10am-2pm from July 1st...
Principal's Blog
June 10, 2019
Tuesday May 28th was one of the best days to be a pupil of Belgrove Junior Boys' School for it was on this day that we celebrated the arts in the school with our...
Upcoming Events
August 25, 2019
August 26, 2019
August 27, 2019
August 28, 2019
August 29, 2019
August 30, 2019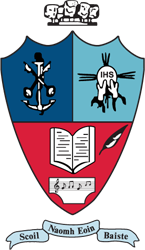 Latest in the Gallery