Jack McCaffrey Visits Belgrove
Latest News
October 31, 2019
The enrolment window for 2020 at Belgrove Junior Boys' School is now open. Download the forms below…  Application Form Junior Infants 2020
October 1, 2019
Re: Primary Language Curriculum/Whole-school professional Development. A new three-year cycle of support from 2019/20 to 2021/22 will commence in September 2019. This support is facilitated by the Professional Development Service for Teachers (PDST) and...
September 9, 2019
Dear Parents, Caregivers, Teachers, I am delighted to announced the second day-long workshop for Parents on How to Support your Child Navigate Big Over-whelming Emotions to take place in the beautiful and tranquil space...
Principal's Blog
September 5, 2019
Welcome back everyone after what I hope has been a great summer break A very special welcome to our new Parents of boys new to the school. Our new infants are settling very well...
Upcoming Events
December 19, 2019
December 20, 2019
December 21, 2019
December 22, 2019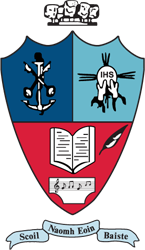 Latest in the Gallery