Our Shoebox Gifts for Homeless Charities
Latest News
July 1, 2020
Junior Infants Book List Senior Infants Book List First Class Book List Second Class Book List
June 24, 2020
Download the PDF file .
April 26, 2020
Dear parents, I hope everyone is as well as they can be. It is hard to believe that it is just over 6 weeks since we have had the boys with us in school....
Principal's Blog
May 25, 2020
As well as our Gaeilge and English, in Belgrove we also use another language- Lámh. This is a language adapted from sign language which boys who do not yet communicate verbally use to communicate...
Upcoming Events
August 11, 2020
August 12, 2020
August 13, 2020
August 14, 2020
August 15, 2020
August 16, 2020
August 17, 2020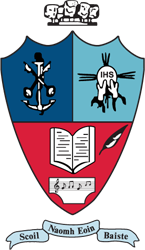 Latest in the Gallery