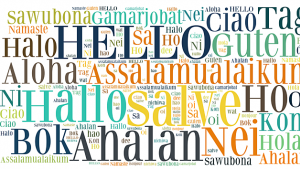 St. John the Baptist
Junior Boys' National School
19006 Q
Policy on English as an Additional Language (EAL)
Introduction:
The purpose of this policy is to provide guidelines to school staff on the delivery of English as an additional language. This policy will provide a basis of consistency and quality while allowing for flexibility in the delivery of EAL service. The aim of our EAL policy is to ensure that pupils develop the competence to use English confidently as a means of learning across the range of curriculum areas.
You can see the full policy here