Science Week – Parents Teach Us Too
Latest News
June 12, 2017
Junior Infants Senior Infants First Class – Eibhilin McCaughey's class First Class- Ms. Kelly's class and Ms. Conry's class Second Class
May 30, 2017
ARTS   DAY,   2017 Our annual Arts Day is planned for Wednesday 31st  May and this note will give you some idea of the day's activities.   Regular lessons will be suspended and the time is...
May 11, 2017
Please click here to view the holiday arrangements for the   year 2017/2018.
Principal's Blog
June 14, 2017
Last Wednesday  week, May 31st we celebrated our annual Arts Day in the School. We had an array of hard-working face painters in action and the Arts Day Committee under the wise and enthusiastic...
Upcoming Events
June 27, 2017
June 30, 2017
July 1, 2017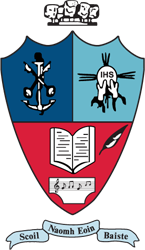 Latest in the Gallery