Latest News
December 22, 2019
Read all the news from the Christmas season in our December Newsletter
October 31, 2019
The enrolment window for 2020 at Belgrove Junior Boys' School is now open. Download the forms below…  Application Form Junior Infants 2020 – Deadline 5pm, 31st January 2020 Application Form Senior Infants, First and Second Classes –...
September 9, 2019
Dear Parents, Caregivers, Teachers, I am delighted to announced the second day-long workshop for Parents on How to Support your Child Navigate Big Over-whelming Emotions to take place in the beautiful and tranquil space...
Principal's Blog
March 14, 2020
A  new message in terms of what we need the public to do to help in our fight against #coronavirus #COVID19. Please read it & share. Let's get the key public health messages out there...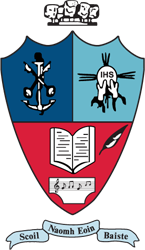 Latest in the Gallery