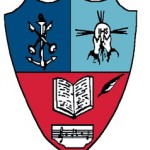 School Self-Evaluation Report
Evaluation period: September 2013 to June 2014
Report issue date: June 2014
A school self-evaluation of teaching and learning in St. John the Baptist Junior Boys' School was undertaken during the period September 2013 to June 2014. During this period, we examined how the teaching and learning of numeracy (understanding and using Mathematics) was being carried out in our school. We considered children's perspectives and Parents' comments. They helped us to evaluate progress and inform our planning. This report is an account of our self-evaluation. You can download the report here.