Science Week November 2018
Latest News
July 8, 2019
Read all the news from Spring / Summer 2019 at Belgrove in our Summer Newsletter here.
June 7, 2019
We are excited to be offering a summer camp for all children with dyslexia aged 7-12. Our teachers are experienced and specially trained in dyslexia. The camp will run from 10am-2pm from July 1st...
May 7, 2019
Ger Dinan, GAA Games Promotion Officer, is leaving us to take up a post in his native Cork. He will be replaced by Will Lillis whom many of you will know. We bid a...
Principal's Blog
June 10, 2019
Tuesday May 28th was one of the best days to be a pupil of Belgrove Junior Boys' School for it was on this day that we celebrated the arts in the school with our...
Upcoming Events
July 21, 2019
July 22, 2019
July 23, 2019
July 24, 2019
July 25, 2019
July 26, 2019
July 27, 2019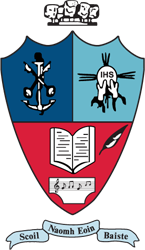 Latest in the Gallery